Strike to close Swindon's Link Centre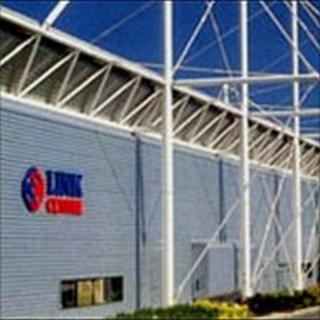 Swindon's Link Centre will be closed at the weekend because of strike action by staff.
Members of the Unison trade union are walking out of the leisure centre over council plans to take away weekend and overnight allowances.
As a result, the Swindon Wildcats will play their home league game against Guildford 24 hours earlier on Friday night.
The borough council said other Swindon leisure centres would remain open.
The Swindon Dolphins' swimming championships, which were also scheduled for this weekend, have been moved to 10 and 16 October, while all skating lessons have been cancelled.
'Salaries are fair'
Councillor Fionuala Foley, cabinet member for leisure, said: "It is extremely regrettable that we have had to take this action and I would like to apologise to everyone who uses the Link Centre for the inconvenience this is likely to cause them.
"This strike action was taken despite the fact only 43 people voted for a strike out of 747 staff. How can this action be legitimate if only 5.7% of the workforce voted for it?
"The salaries we are paying staff have been market tested and whilst we recognise that the impact for some staff does mean a reduction in their salary package, we believe that the new salaries are fair.
"We want to ensure we have fair and affordable taxes for residents, so we cannot justify paying people a higher rate for working at the weekend."
Bob Cretchley, from Unison, said: "We've got several hundred members in various service areas who are expected to work evenings, weekends and nights because of the nature of the job.
"You have to bear in mind that evenings and weekends are times when most of us are enjoying a social life with family and friends and that's why these people have always been paid a small enhancement between 7% and 14% and they've been recruited to those posts on that basis.
"Our members are facing a significant drop in their income to the extent that many of them are not going to be able to continue to pay their bills."