Greggs bakery plans to create 300 jobs in Wiltshire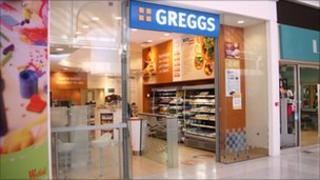 The bakery firm Greggs has plans to create up to 300 jobs by building a factory in Wiltshire.
The company has applied for permission to build on a five-and-a-half acre site near the Holiday Inn, at Solstice Park, in Amesbury.
Their nine shops in Wiltshire are currently supplied by factories in the south east, Birmingham and south Wales.
The new factory is part of plans to open up to 250 shops in the south west over the next few years.
If Wiltshire Council approves the plans, the bakery will employ up to 300 people by 2016.
The factory would operate around the clock for six-and-a-half days a week, with two deliveries leaving the site each day.
People have until 21 October to comment on the plans and a decision is expected to be made before Christmas.