Bristol human rights centre wins European funding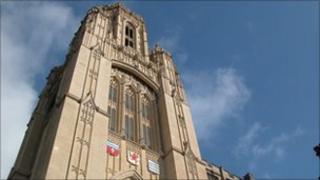 Researchers in Bristol have been given a share of £2.1m in European Commission funding to develop techniques to reduce the use of torture around the world.
The University of Bristol's Human Rights Implementation Centre (HRIC) aims to encourage countries to comply with human rights laws.
It has been given part of the funding for a three-year project to reduce human rights abuses in Africa.
The centre will also work to develop "torture prevention mechanisms".
It will work with Penal Reform International and the Medical Foundation for the Care of Victims of Torture to prevent the use of torture in the Commonwealth of Independent States (CIS) region, which is made up of Russia, Ukraine, Belarus, Armenia, Azerbaijan, Georgia, Kazakhstan, Tajikistan and Kyrgyzstan.
Rachel Murray, the centre's director, said: "The centre has developed considerable expertise in the field of torture prevention and has become known as one of the leaders in its field for expertise on national mechanisms to prevent torture.
"We are looking forward to building on this experience and working with a broad range of institutions to help improve the implementation of human rights across the world."