Father's tribute to 'loving son' killed in Rowde crash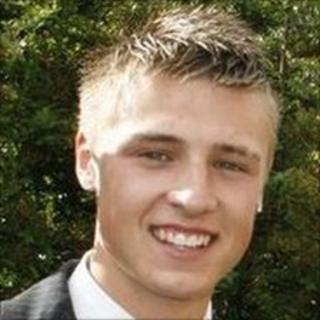 The family of a 17-year-old boy, who was one of three teenagers killed in a car crash near Devizes in Wiltshire, have paid tribute to him.
Jamie Walker, who lived in Chippenham, died after the Renault Clio he was travelling in hit a tree on the A342 near Rowdeford School on 31 December.
His father Ian Walker said Jamie was a loving son who had so many good friends because of his charming personality.
"He had a wicked sense of humour and could always make me laugh," he said.
In the family statement the Walkers also praised Jamie's friends who have transformed a shelter in the local park where the the trio socialised with their friends into a "touching memorial" to the boys.
Jamie was studying sports exercise and science at the City of Bath College.
Also killed in the crash was 16-year-old Frankie Bowyer, who died at the scene, and George Conor Forester, 17, who died in hospital.
Both boys also lived in Chippenham.