Calne singer releases a sing-a-long song for Japan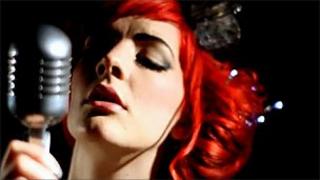 A Calne singer has re-recorded her single with musicians from around the world to raise funds to help Japan.
Gabby Young is re-releasing 'We're All in this Together' with all profits going to the Japanese Red Cross.
"When I discovered the news about the earthquake and ruin in Japan I felt useless," said Gabby.
"Then suddenly I had this realisation that as a musician I possibly could so something to make a difference and so I started the project Song for Japan."
Gabby, who has just completed a world tour with her eight piece band Other Animals, heard the news of the devastation in Japan just weeks after appearing there on tour.
"I'd been in Japan two weeks before and I was completely shell-shocked to be honest," said the 25-year-old.
"Tokyo is top of my list of places to play. They're the most generous, wonderful people you'll ever meet."
Feeling "powerless but desperate to help" Gabby launched the Song for Japan project.
Song for Japan
After an appeal to singers and musicians from around the world to give up "some time and talent", a reworking of the band's "circus swing" single was recorded at a studio in London last weekend.
"My song 'We're All in this Together' - the lyrics themselves seem to be eerily apt," said Gabby.
"And we're hoping to get as many people as possible to sing along and raise money for Japan."
The re-worked single is due to be released with an accompanying video compiled from film footage contributed by people singing along online.