Wiltshire Council invests £16m for faster broadband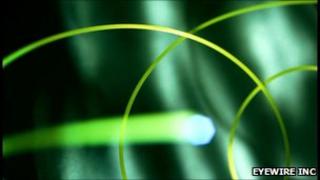 Plans to expand access to superfast broadband in Wiltshire have been given a £16m boost by the local council.
A target has been set for 85% of all premises in the county to have availability by 2015.
The authority is also bidding for a government grant and additional funding from the telecoms industry to generate more than £30m towards the project.
The council said getting ahead in the digital revolution would help to boost Wiltshire's economy.
Many communities across the rural county are said to have a poor or slow broadband service at the moment.
A council spokesman said being online was becoming "increasingly important" for businesses and residents.
Future plans include encouraging more elderly people to use online services to help give them greater independence.
Local people are being asked to complete an online survey about their current services and needs.