MP Claire Perry proposes public holiday of remembrance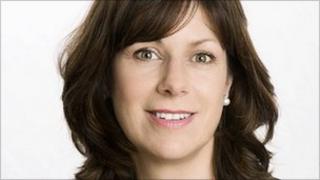 A Wiltshire MP has asked Parliament to turn the Monday after Remembrance Day into an official public holiday.
Conservative MP for Devizes, Claire Perry, made her case to the House of Commons on Wednesday 15 June.
Mrs Perry is the latest MP to propose a bank holiday set aside each year that allows families to pay tribute to the armed forces.
A similar recommendation was made by Labour MP Quentin Davies in 2008.
Armed Forces Day is an annual event celebrated in June to commemorate the service of men and women in the armed forces. However, it is not designated a public holiday.
Mrs Perry said: "Having one national bank holiday to pay tribute to our armed forces would be the best way to bring together the people of the United Kingdom to support the military now and in the future.
"Many other major countries recognise the contributions of their current and former service personnel in this way and I think it is time that we did too."
She put her proposal to Parliament via the Ten Minute Rule Bill, a process which enables MPs to put forward an idea they want to be put into law.
Remembrance Day commemorates the end of the World War I and pays tribute to all who have died in war.
The Remembrance Day (Bank Holiday) Bill calls for the Monday after Remembrance Sunday to be a public holiday from 2012.
Mrs Perry was inspired by Anzac Day, a national day to commemorate fallen soldiers in Australia and New Zealand.
"Anzac Day is a real bringing together of national support, and I felt we could really usefully have something similar in the UK," she said.
"A real chance to get together and pay tribute to our armed forces."
A second reading of the Bill will now take place on Friday 21 October. A number of MP's added their names to the Bill, including North Wiltshire Conservative MP, James Gray.