Drug-dealing inmate at Erlestoke Prison re-sentenced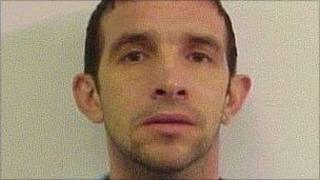 An inmate at Erlestoke prison has had his sentence increased after being caught with drugs.
Five years and seven months was added to 33-year-old Mark Resoli's sentence after he was found in possession of a substantial quantity of cannabis and heroin in January.
Following a police investigation, Resoli was charged with possession of drugs with intent to supply.
After pleading guilty, he was sentenced at Salisbury Crown Court.
HMP Erlestoke governor, Andy Rogers, said: "This verdict sends a clear message that illicit drug use in prisons will not be tolerated.
"It is thanks to the vigilance of staff, our intelligence systems and relationship with Wiltshire Police that this individual was brought to justice.
Prison staff had stopped and searched Mr Resoli following a tip-off that a possible package had been thrown over the prison fence.
"We work hard to keep contraband out of prison and use a range of security measures to disrupt its supply," continued Mr Rogers.