Swindon adult social care to receive a £2.4m boost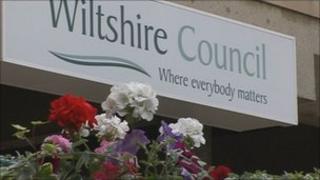 Adults in Swindon with social care needs are to benefit from £2.4m of additional funding.
The adult social care department currently has a budget of £131m, the largest of any department within the Conservative-run authority.
For the past two years the department which supports vulnerable people has overspent by about £2m.
The additional fund has the support of Swindon Borough Council's cabinet and will form part of the 2011/12 budget.
'Sticking within'
Councillor Brian Mattock, head of adult social care, defended the department's overspend claiming it was a "national problem not just a local problem".
"Nationally as well as locally we've seen adult social care budgets overspend because local authorities have got statutory duties to deal with the vast numbers of elderly people and disabled people coming into offices for help and support," he said.
"We have been able to realign £2.4m of this current year's budget to spend on elderly people, physically disabled people, people with learning disabilities and of course people with mental health problems.
"Our budget of £131m, we are sticking within that £131m so it will not affect the council tax."