Vygon moves to Motorola site in Swindon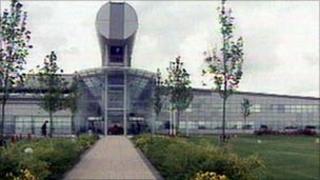 The former Motorola building in Swindon is now home to a medical supplies manufacturer.
Vygon has moved from Cirencester in Gloucestershire to the building in the north of the Wiltshire town.
Managing Director Les Davies said the building, which has appeared in a James Bond film, was "iconic".
"It's given us the space, it's given us the transport links and ultimately it's given us the environment to foster a growing company," he said.
Opened by the Queen in 1998, the building made a brief appearance in the 1999 James Bond film The World is Not Enough.
Motorola is relocating to a new site at Kembrey Park in Swindon.