Great Western Ambulance medical director in flu jab appeal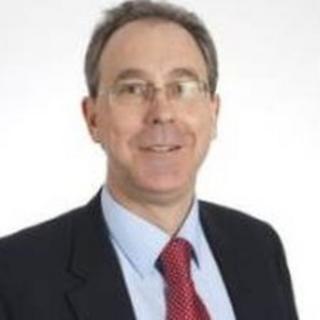 The medical director of Great Western Ambulance Service is calling on patients with asthma, diabetes and heart disease to have their flu jab.
Last year's cold weather saw GWAS respond to more than three times as many 999 calls for breathing difficulties as in December 2009.
Many of the calls were from those suffering from existing conditions.
Dr Ossie Rawstorne said seasonal flu for those at risk can be a significant additional health risk.
"The onset of exceptionally cold weather [last December] saw us dealing with a far greater volume of very unwell patients - typically breathing difficulties and chest pains.
"We are encouraging them to protect themselves by having their flu jab before any cold weather arrives - perhaps helping them avoid the need to dial 999 when temperatures drop," Dr Rawstorne added.
In December 2010, when there were two periods of particularly cold weather, GWAS responded to 2,045 Category A [the most serious 999 category] calls for breathing difficulties and 1,835 Category A calls for chest pains.
The numbers for December 2009 were 576 and 1,002 respectively.
GWAS provides emergency and urgent care and patient transport services across Wiltshire, Gloucestershire, parts of Somerset, and the greater Bristol area.