Pamela Somerville driving ban appeal rejected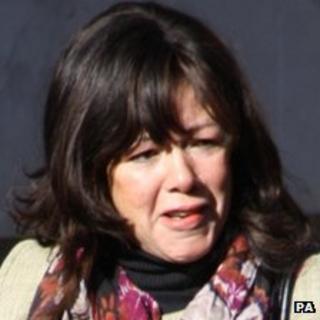 A woman from Wiltshire who was dragged across the floor of a police station by a custody sergeant has failed to have a 16-month driving ban quashed.
In January, Pamela Somerville admitted a charge of driving while unfit through drink or drugs.
She was ordered to pay £1,045 in fines and costs and was handed the driving ban by magistrates in Bath.
After hearing of her financial position, the judge at Bristol Crown Court reduced her court fees to £200.
Somerville was originally arrested in July 2008 following a road accident.
The court was told Somerville, of North Colerne, was driving home in her Mercedes and was involved in a minor collision with a Nissan Almera, near Batheaston.
The police were called and she was arrested after failing to provide a roadside breath test. This charge was later dropped.
Daniel Woodman, representing Somerville, told the court his client was now unemployed and living off £57.50 a week in jobseekers' allowance, and the incident with Sgt Mark Andrews had deeply affected her.
"She found herself plastered all over national and international headlines," he said.
"It is a matter that has damaged her life and she has been unable to get away from it."
Sgt Andrews was jailed for six months in September 2010 but was released on bail after six days pending an appeal.
A judge later quashed his conviction and sentence for assault causing actual bodily harm.
Wiltshire Police later sacked the former soldier but a police appeals tribunal ordered that he be given his job back.
The force is seeking a judicial review to challenge the ruling.