Girl, four, witnessed father stab mother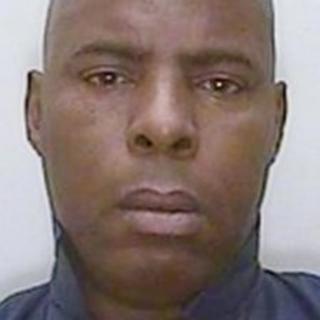 A four-year-old girl witnessed her father repeatedly stabbing her mother, a court has heard.
Michael Saunders, 49, of Swindon, slashed Zoe Fotherington across the face and stabbed her several times in the chest with a kitchen knife.
Bristol Crown Court heard that Ms Fotherington was taken to hospital after the girl pleaded with her father to call an ambulance.
Saunders, who admitted attempted murder, received a 12-year sentence.
The couple's two-year-old son was asleep in his cot during the attack on 11 December 2011, the court heard.
'Told Mummy to die'
The four-year-old girl was able to give a clear account to the police, telling them: "Daddy had the knife. It was a big knife.
"He tipped the knife upside down and went like this (demonstrating a downward stabbing motion). Mummy got hit on the head."
The girl added: "Daddy told Mummy to die and he told the police that Mummy had a knife but she didn't. That was a lie."
Following Wednesday's sentencing, Ms Fotherington, who was 27 at the time of the attack, said in a statement: "My four-year-old daughter also had to witness the horrible ordeal - so today there is justice for both of us.
'Life-changing injuries'
"I am happy with the sentence but had I reported and followed through with previous acts of violence in our home, then perhaps the sentence would have been stronger.
"I would stress to any victim of domestic violence that however big or small the incident, it is always important to report them to the police.
"This will help build the bigger picture if ever you end up in a serious violent situation with your partner."
The investigating officer in the case, PC Megan Kenzie, of Wiltshire Police, said: "Saunders viciously attacked his partner by stabbing her several times to the chest, arm and face, causing her serious, life-changing injuries which continue to need hospital treatment.
"The attack took place at the couple's home in front of their four-year-old daughter, who was left traumatised by what she witnessed.
"I would like to take this opportunity to commend the victim for the courage that she has shown throughout this investigation."