Swindon Locarno demolition plans rejected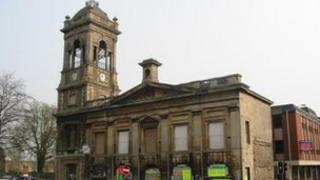 Plans to demolish a listed building in Swindon have been rejected by the town's council.
The Locarno has been derelict for a number of years and has been subjected to arson attacks.
Landowner Gael MacKenzie also wanted to revamp the site with flats and shops but these plans were turned down too.
The developers and the council will now work together on a design brief which will be put before an independent panel in the autumn for approval.
A Swindon Borough Council spokesman said: "The planning history of the Locarno and the current applications are all important considerations in taking this project forward.
"But all parties have agreed to consider various options to ensure a successful outcome for the residents of Old Town."