Swindon anti-flooding sewer work begins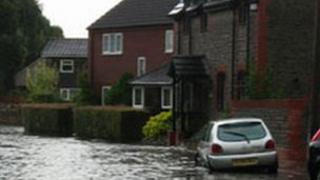 Major work aimed at preventing flooding has begun in part of Swindon.
Thames Water is to lay 275m (301yd) of new pipe in the Stratton St Margaret area over the next five months, ending in November.
A company spokesman said the work was necessary to "protect homes from the misery of flooding".
He said homes in the area had flooded before when sewers became overloaded during heavy rain, surcharging from road gullies.
Griffiths Close, Frankton Gardens and Yiewsley Crescent will be closed to through traffic during the works.