Wiltshire Police's annual survey finds concern over staff numbers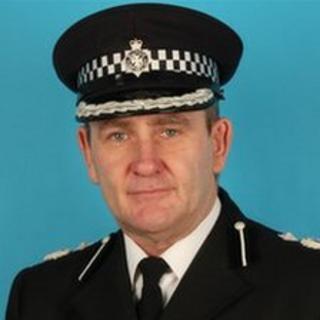 Half of the staff questioned in Wiltshire Police's annual survey did not think there were enough staff to do the job properly.
Other responses highlighted a dip in morale and ineffective management of change. Some 1,500 out of 2,500 staff members took part.
Wiltshire Police said budget cuts meant staff were going through considerable upheaval at the time of the survey.
The police federation directly blamed the cuts for the loss of morale.
'Enough staff'
Patrick Geenty, chief constable of Wiltshire Police, said he took the figures "very seriously".
"Together with my senior managers we're looking very carefully at how we deal with complaints and how we deal with allegations of bullying or harassment.
"I think we do have enough staff to do the job. We've recently taken the recruiting freeze off.
"We've had 30 officers come into the force just recently [and] we'll be recruiting another 30 officers in the very near future.
"In an ideal world, if I could have more police officers, of course I would."
Mr Geenty added that the level of reports were "in line with other public sector bodies".
Morale 'dip'
Kate Pain, of Wiltshire Police Federation, which represents rank-and-file officers, said there were problems but the force did have enough officers.
"The morale has undoubtedly dipped but actually our performance has been sustained," she said.
"Whether that's linked to the pride of being a police officer and working for the police service, that's quite difficult to say.
"But there has been no dip in performance in terms of how Wiltshire Police serve their public.
"There has been in other force areas, and other areas have also seen a rise in crime which we haven't seen in the county."