School set to open in former Swindon pub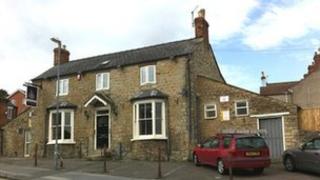 A former public house in Swindon has been turned into a school and will open to pupils on 1 September.
The George on Eastcott Hill has been taken on by Wizard Education and was recently approved by the government's education watchdog, Ofsted.
The independent school will teach about a dozen children with educational difficulties aged between 14 and 16.
The renovated pub will also act as a learning centre and internet cafe catering to the local community.
Wizard Education's Jo Dunningham said: "It's breathing new life back into the place because a pub is the centre of the community so it seems only right that we should use it to serve local people in this way.
"We are a real live school now which is thrilling.
"It does mean that we have a responsibility to ensure that these children have the same opportunities they would if they were in any other school in the county. The only difference is that we try to engage them so that they want to be here."
The pub will be used as a school from 9.30-2.30pm and then become a drop-in learning centre for the local community.
Courses on offer will include internet training workshops, healthy eating advice, first aid and arts and crafts.
Mrs Dunningham said: "The building has such character that it's perfect to create the atmosphere that we want - friendly, homely and welcoming. It's a natural place to be."