Richard Elmes found guilty of the manslaughter of Adrian Cooksey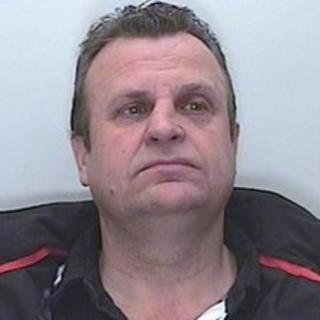 A man has been found guilty of the manslaughter of his friend, almost three years after he gave false evidence at the trial of a student wrongly accused of causing the death.
Richard Elmes, 51, of Melksham, Wiltshire, had denied landing the single blow that killed Adrian Cooksey.
Tom Minshull was acquitted in November 2009 of Mr Cooksey's manslaughter.
Elmes pleaded guilty at Bristol Crown Court to committing perjury during Mr Minshull's trial.
'Lied under oath'
A jury found Elmes, of Semington Road, guilty of the manslaughter charge by a majority of 10-2.
He will be sentenced later. Judge Neil Ford told him a custodial sentence was inevitable but granted him bail to put his affairs in order.
Speaking outside court, Det Ch Insp Ian Saunders from Wiltshire Police, said for three years Elmes "continually and deliberately lied" about his involvement to police and lied under oath at the trial of a man he knew was not responsible for Mr Cooksey's death.
He said Elmes and Mr Cooksey had been out socialising together and were on their way home.
"There was an argument between them which resulted in Elmes delivering the blow which caused Adrian to fall and hit his head.
"Elmes then left the scene - he made no attempt to get Adrian any medical help," he added.
Mr Cooksey from Trowbridge, who ran the building and plumbing firm A Cooksey & Sons, was discovered lying unconscious in Spa Road after a drinking session by an off-duty police community support officer in the early hours of 8 March 2009.
He died of a heart attack in an ambulance while being taken to hospital.
The 50-year-old was a well-known member of Bradford-on-Avon Cricket Club, captaining the second team and playing many times for the first team.
A pathologist said Mr Cooksey had died from an overwhelming brain injury, when part of his head came into contact with the ground following a heavy blow to the face.