Wilshire care home given Care Quality Commission warning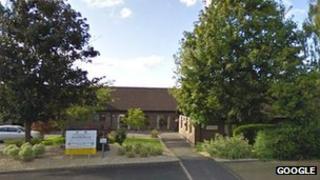 A care home in Wiltshire requires "urgent improvements" or faces legal action, an inspector has warned.
The Care Quality Commission (CQC) has given a formal warning to the owners of Watersmead care home, in Westbury, over standards of care and welfare.
A recent inspection found that the quality of care was below standard.
The Orders of St John Care Trust, which runs the home, said its residents experienced good care and it was "disappointed" to receive the warning.
'Risk of harm'
The CQC, which carried out its last inspection on 23 August, said it had judged that residents' needs were not being assessed or re-assessed when needed.
It said that care was not being given in line with individual care needs which was having a major impact on residents.
Ian Biggs, deputy director of CQC in the South, said: "These standards exist to protect vulnerable people, who cannot always speak up for themselves, being put at risk of harm. Providers have a legal duty to be compliant.
"If we find that the home is not making the required progress we won't hesitate to use our legal powers further to protect the people who live there."
A statement from the trust, said: "We were disappointed to receive the Warning Notice about our Watersmead home.
"We take all Care Quality Commission inspections very seriously and have already reviewed the specific issues raised in the report.
"We believe that the actual care outcomes residents experience at Watersmead are good, but we will of course act on the findings of the recent inspection."
The CQC has said that inspectors would return "in the near future" to carry out another inspection.