Wiltshire tractor rebuilt by students sold for charity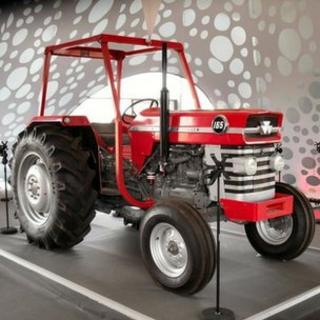 A 1970s tractor that was rebuilt during a 24-hour college challenge is bought for £6,148 by a former student.
The four cylinder Massey Ferguson 165 was overhauled earlier this year during an annual charity challenge at Wiltshire College's Lackham campus.
The winning bidder, who was part of the project, is believed to have bought the tractor as a memento of the course.
It was sold by Cambridge auctioneers Cheffins with all the money raised going to the RAF Benevolent Fund.