Wiltshire Council: £1.7m boost for children in care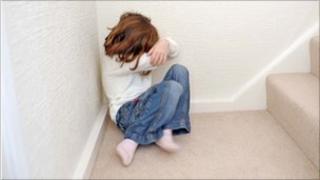 An extra £1.7m is due to be pulled from Wiltshire Council's reserve funds for its children in care budget.
The council has said the money will prevent a department overspend of £2m this financial year.
Council leader Jane Scott (Con) said: "We're now up to 470 looked-after children - until about two years ago, we were running at just over 300."
An Ofsted report said risk assessments for children were not good enough and rules were not always followed.
'More stress'
Ms Scott added: "We have to look after those children and we have to look after them properly and we have to invest in their lives.
"I don't know why [the number is going up], it may be something to do with the economic situation, with families under more stress."
After the "inadequate" rating was made by Ofsted in March, the Conservative-led council put £500,000 into the budget.
The Liberal Democrat opposition had said the problem stemmed from more than 100 managers being made redundant.
A cross-party investigation is also taking place into the shortcomings of the department.
Councillor John Hubbard (Lib Dem), who is leading the cross-party investigation, said: "Following the Ofsted report there's been a lot of investment into additional staff and additional support to those teams to try and get them closer to where would all like those teams to be.
"We have a really good team and this is a challenging time for them."
Cabinet members are due to decide whether to allocate the extra cash at a meeting on Tuesday.