Avon Gorge abseil in memory of Finlay Connor raises £7,000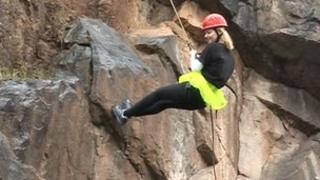 The mother of a boy who died after being hit by a bus on the way to school has raised more than £7,000 for charity in his name.
Niki Connor and a group of 39 friends and family abseiled down the Avon Gorge in Bristol in memory of Finlay Connor.
The six-year-old was knocked down by a school bus in Woodborough, near Pewsey, in March 2011.
The money raised will be split between two air ambulances and a foundation set up in Finlay's name.