Swindon ice rink to shut for 11-week refurbishment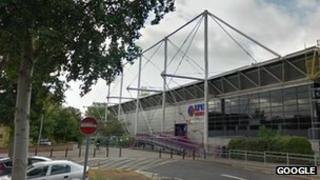 Swindon's ice rink is to close for two months over the summer for £700,000 of work to replace the ice pad.
New plant machinery is also being installed and is expected to save up to 25% in energy costs, the rink's management has said.
Skating will cease at the Link Centre from 3 June with the rink expected to be in use again on 19 August.
Borough councillor Keith Williams said June and July were the quietest months of the year for ice skating.
"The ice plant is coming to the end of its life and, as a result, this work is essential," he added.
The process of creating a new ice pad involves tonnes of sand being laid and then frozen, followed by water being frozen in stages until the ice reaches an optimum thickness of 40mm (1in).