Sir Edward Heath's Arundells home in Salisbury to reopen to public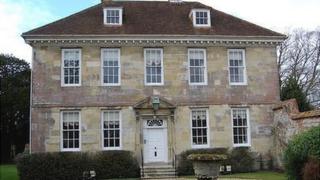 The Salisbury home of former Prime Minister Sir Edward Heath is to reopen to the public from 10 June.
Arundells in Cathedral Close, where Sir Edward lived for the last 20 years of his life, was left to the nation and first opened to the public in 2008.
In October trustees reapplied to the Charity Commission to sell the mansion due to "disappointing" visitor numbers.
Now the commission application has been "put on hold" and the house will reopen to the public until 31 October.
Since opening, Arundells has attracted more than 45,000 visitors in less than four years but the trustees claimed it was not financially viable to keep open.
In 2010, they applied to sell the property but it was blocked by the Charity Commission.
Following the ruling, the foundation agreed to test the "feasibility of a three-year business plan".
But at the end of October, after a reported loss of £97,000 in just eight months, the trustees announced they were applying to the commission again to put the house and its contents on the market.
Since then the house has been closed to the public but, according to a charity commission spokeswoman, the application has now been "put on hold" whilst the trustees "considered other proposals".
A spokesman for the Friends of Arundell's said it was "great news" that the house was being reopened to the public and bookings were being taken for 2014.