Measles risk for 6,000 under-18s in Wiltshire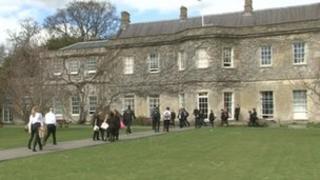 More than 6,000 under-18s are at risk of catching measles in Wiltshire as they have not been vaccinated, Public Health England has revealed.
There have been 12 confirmed cases over the past two months compared to three during the whole of last year.
Spokeswoman Deborah Haynes said: "If you've got that pocket of unimmunised people you have somewhere for the disease to spread to."
Clinics were held at Devizes School last month after two confirmed cases.
In England there were 288 cases in April, bringing the total number so far in 2013 to 962.
Analysis carried out by the Public Health England has shown there are 3,300 children aged between five and 18 in Wiltshire who have not been immunised.
A further 2,500 have only been partially immunised - they would have received the first dose, but need a second "booster" dose in order to be fully protected against measles.