Wiltshire missing man Tom Edwards: Police find man's body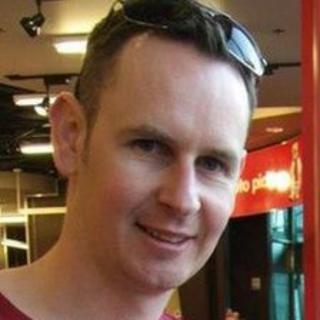 A man's body has been found by police officers searching for a Wiltshire 32-year-old who disappeared five days ago.
The family of Tom Edwards, who went missing after a night out in Swindon on Friday, have been informed.
Wiltshire Police said the body of a man had been found close to railway tracks between Chippenham and Bath.
Mr Edwards, from Calne, was given a lift to a bus stop by two police officers after a night out at Rudis bar in Swindon.
However, he did not catch a bus and CCTV footage from Swindon railway station showed Mr Edwards boarding a train heading for Chippenham at 23:21 BST.
He failed to make it home.
Insp Phil Staynings said: "Although formal identification has not yet taken place, we have alerted Mr Edwards' family of this incident.
"I would ask that Mr Edwards' wife and family are left in private at this time.
"They have asked that any posters relating to Mr Edwards' disappearance are taken down."