Tom Edwards died from 'multiple traumatic injuries'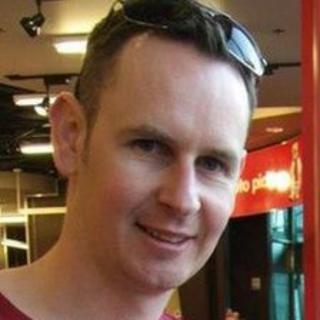 A man whose body was found by a railway line died from multiple traumatic injuries, an inquest has heard.
Tom Edwards, 32, from Calne, Wiltshire, was found dead on 3 July close to the railway line between Chippenham and Bath Spa.
Coroner David Ridley sitting at Salisbury was told the body had to be identified through forensic means because his injuries were so severe.
Mr Edwards had been missing for six days after a night out in Swindon.
Wiltshire Police are continuing to investigate his death, but say crime has been ruled out.
The inquest was adjourned to a later date.