Wiltshire College's A-level classes withdrawn in Salisbury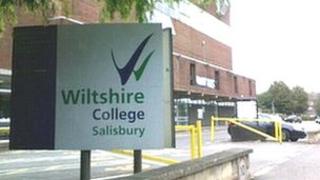 Wiltshire College has announced it is to withdraw its A-level provision in Salisbury due to a lack of applications.
A spokesperson said it had been a difficult decision and the priority will be to minimise the impact on AS students due to enrol in September.
Those students will now be offered an equivalent course or be given the option of studying at another school.
Existing students will be given guidance on their future options.
The college said approximately 50 students will be affected.
Principal Di Dale said; "We have reviewed the A level offer at our Salisbury campus and have taken this difficult decision with immediate effect.
"The student's learning experience is an important part of our offer. We feel the very small class sizes (often of one or two) restricts the learning experience for students significantly, which is why we have taken this decision."
The college said it will now focus on providing vocational qualifications in order to meet the government's skills agenda.