Brendon Francis Nangle wanted by Wiltshire Police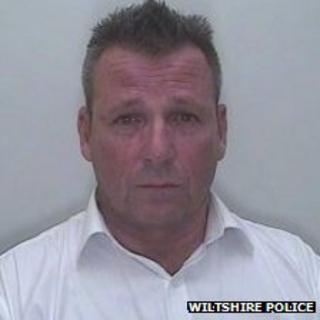 Update 1 December 2014: The police subsequently dropped this investigation and no charges were made against Mr Nangle.
Wiltshire Police are looking for a man they say has a history of violence against women.
Brendon Francis Nangle, 54, of Cricklade Road, Swindon, was arrested in August on suspicion of false imprisonment and assault.
Mr Nangle, who is currently on bail, failed to return to a police station for further questioning on 20 August.
He is described as about 5ft 11in tall and has been known to use the name Dan Taylor.