Trowbridge Birth Centre to reopen after staff shortage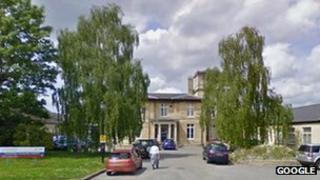 A maternity unit in Wiltshire which shut over the summer is to reopen at the end of the month.
Long-term sickness and staff vacancies elsewhere were blamed for the closure of the Trowbridge Birth Centre, which shut on 15 July.
The Great Western Hospitals NHS Trust said it has recruited seven new midwives and is on track to reopen the centre on 30 September.
During the closure mothers-to-be were moved to Chippenham.
The Trowbridge centre, which normally sees an average of 28 births a month, continued to offer postnatal and antenatal care during the summer.
It is one of eight maternity facilities in Wiltshire operated by Great Western Hospitals NHS Foundation Trust.