Becky Godden murder: Changes to police arrest guidelines possible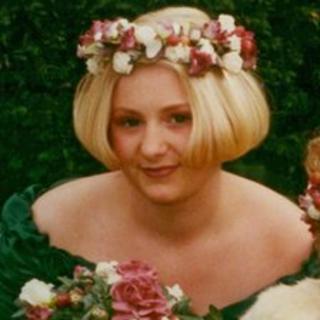 The policing minister has not ruled out there could be changes to arrest guidelines which prevented the only suspect for the killing of Becky Godden being put on trial.
Christopher Halliwell was jailed for the murder of Sian O'Callaghan but also led officers to Miss Godden's body.
Because arrest guidelines were not followed that evidence was not admissible.
Damien Green said a review of the guidelines was "being looked at".
It was previously believed the minster had not planned to change them but told the BBC he was open to persuasion.
"It may be Pace [the Police and Criminal Evidence Act] needs to be changed, maybe not," he said.
"[Pace] is being looked at by both government and the IPCC.
"I await to see the results of the various pieces of work on this before I can come to a proper conclusion."
'Grey areas'
Any change would have to go through "parliamentary process" before becoming statute.
In March Miss Gooden's mother Karen Edwards met Mr Green, who agreed there were "grey areas" in arrest procedures.
Swindon South MP Robert Buckland was asked by the minister to examine possible changes to parts of the Police and Criminal Evidence Act 1984 which aims to balance police powers and suspects' rights.
Before Miss O'Callaghan's murder trial, a judge ruled police ignored arrest guidelines by taking Halliwell to a field where her body was buried, rather than to a police station to be read his rights.
The Independent Police Complaints Commission later said Det Supt Steve Fulcher should face disciplinary charges over Miss Godden's murder case and that he had a case to answer for gross misconduct.
Mr Buckland said variations to Pace could help with serious offences or where evidence that could solve the case is at stake.
"[This is] precisely what Det Supt Fulcher was dealing with.
"In unusual cases there could be a variation that [still] protects the rights of suspects... if the officer hadn't had done what he did perhaps we'd never have known what happened to Becky.
"Cases like this put an obligation on all of us to think very carefully about how the system could be amended to take into account very fast-moving scenes," he added.