Archbishops' Council to rule on Bishop of Bath and Wells home relocation plan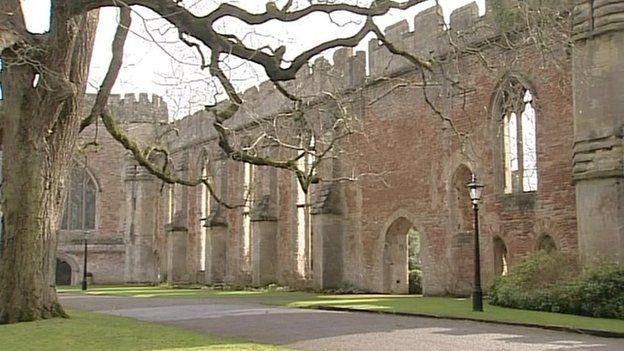 A decision to move the new Bishop of Bath and Wells out of a flat in the 800-year-old Bishop's Palace is to be examined by the Archbishops' Council.
Church Commissioners announced last month their decision to allow the bishop to live away from the palace.
But the Diocese of Bath & Wells lodged a formal objection and commissioners now have to "satisfy" the council that the "objection should not be upheld".
The two-day hearing, which is not open to the public, will begin on 28 April.
The Right Reverend Peter Hancock is due to be formally enthroned at Wells Cathedral in June.
With some 61,100 people visiting the Bishop's Palace in Wells last year, Church Commissioners argued he would have more privacy if he lived away from the palace and gardens.
It was decided he would work and worship at the palace but live in a former rectory in nearby Croscombe until a permanent house in Wells was found.
But following opposition from Wells MP Tessa Munt and a formal objection lodged by the Diocese, a committee has been appointed by the Archbishops' Council to "consider the grounds of objection".
"It is for the commissioners to satisfy the committee that the objection should not be upheld," a Church of England spokeswoman said.
"If it fails to do so then the move will not go ahead."
Related Internet Links
The BBC is not responsible for the content of external sites.