Solicitor's killer Michael Chudley found dead in jail cell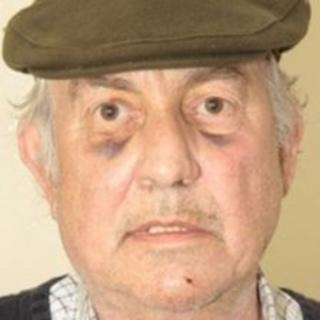 A 63-year-old man serving 28 years in prison for the murder of a Wiltshire solicitor has been found dead in his jail cell.
Michael Chudley, who shot solicitor James Ward in the head at his Devizes office in July 2012, was serving his sentence at HMP Winchester.
A Prison Service spokesperson said he was found "unresponsive" in his cell shortly before 06:00 BST on Tuesday.
Paramedics attempted to revive him but he was pronounced dead shortly after.
The Prisons and Probation Ombudsman plan to conduct a full investigation.
Chudley was jailed in June for shooting Mr Ward at close range in his office at MGW Law in St John's Street, Devizes.
He had lost his home and business after a legal dispute over building work. Mr Ward had been acting on behalf of the man Chudley had tried to sue.
Mr Ward, a father-of-three who lived in Westbury, died in hospital three weeks after the shooting.