Great Western electrification disruption tackled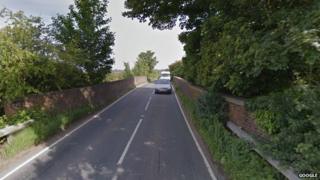 Network Rail has pledged to work harder to avoid disruption caused by the Great Western line electrification project.
Over the past few weeks, several roads and bridges have been closed off in Wiltshire causing delays for motorists.
After a public meeting held on Thursday the firm offered Wiltshire Council a liaison officer to ensure people were better informed.
The Swindon to Kemble line is being upgraded to two lines ahead of the main electrification work.
Conservative North Wiltshire MP, James Gray welcomed the move: "Through a liaison officer, that person is going to be solely responsible for making sure the local people know what's going on.
"Frankly if you know what's going on, you know where the diversions are, where the blockages are that really helps you to sort out your day - if you don't know you get frustrated and cross."
Some of the recent closures include a bridge along the B4069 at Dauntsey Lock which is being closed for 22 weeks to allow works to take place.