Wiltshire's "under-used" mini-recycling sites removed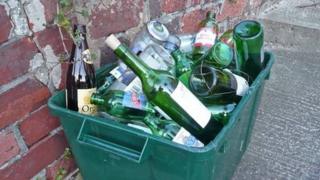 Some 126 "mini-recycling sites" in Wiltshire are being removed this month as the recycling method is halted.
Wiltshire Council said the sites, such as bottle banks in car parks, are underused and the move would save the authority some £120,000 a year.
The council said the kerbside recycling collections had been "extremely successful" with more than 68,000 tonnes collected last year.
In contrast it expects less than 3,000 tonnes would be collected at the sites.