Rail users lobby to protect Swindon to Westbury line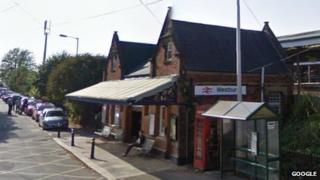 Rail users have begun lobbying the government to safeguard a train service in the county.
Services between Westbury and Swindon were increased after efforts by rail group TransWilts and the local council.
But the franchise consultation document for the next five-year period does not include the newly increased timetable.
Since December passenger journeys have risen from 50 a day to 400 after trains were increased to eight a day each way.
The train service links Westbury, Trowbridge, Melksham and Chippenham with Swindon.
The new timetable will run for three years and was paid for via a £4.25m government grant to Wiltshire Council.
'Exceeding forecasts'
Graham Ellis, from TransWilts, said it was important for people to take part in the consultation to show they want the service to continue.
He added: "The question is what happens from 2015 through to 2020? Do we cut back to just six [trains] a day or do the extra two just carry on running."
A spokesman for First Great Western said: "We are pleased to see these extra services, launched last December, have already proved to be exceeding passenger forecasts.
"The Department for Transport's (DfT) consultation is an important opportunity for stakeholders across the region to let the DfT know their priorities and views, and is an important exercise to help shape any future franchise specification."
Wiltshire Council has said it wants the new franchise to include an hourly service for commuters.