Wrong Wiltshire village consulted over plan for new homes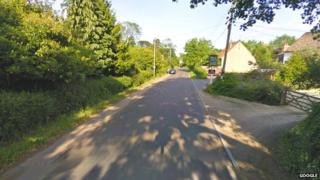 Developers in Wiltshire have blamed an "administrative error" after a consultation over plans for 500 new homes was held in the wrong village.
Robert Hitchins was due to brief Langley Burrell residents of its plans but its staff consulted people two miles away in Kington Langley.
The company has offered to answer questions at a public briefing later.
But resident Edward Barham, said the mistake showed the "cynical way" the issue had been dealt with by the firm.
The planning application, due to be submitted next month, is for 500 homes on land to the north and east of Barrow Farm near Langley Burrell, Chippenham.
Mr Barham, a member of the Langley Burrell Residents' Association, said the homes would "irreparably change the nature of the village".
"Five hundred houses will actually be about twice as big as the village itself," he said.
The company has admitted the mistake but said the proposed scheme "would provide much-needed houses".
"We have offered to give a short presentation and an update on the progress of the planning application," a spokesman said.
"We will also answer questions from councillors and from members of the public if requested."
Wiltshire Council said "as with any application the community will be consulted".