Science park in Wiltshire wins £2m in council funding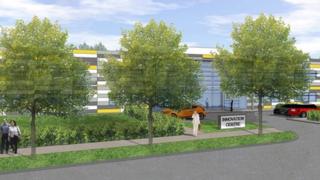 A new science park in Wiltshire has been awarded £2m of local authority funding on top of £4m from the government's growth fund.
Wiltshire Council is to invest the money in the proposed Porton Science Park.
Providing facilities for science and research-based industries, the council is hoping for £70m in private funding.
It calculates the scheme could create 2,000 jobs over 10 years. Work is expected to start in spring 2015.
Wiltshire Council's Fleur de Rhe-Philipe said: "This plan has the potential to not only protect good important jobs in the area but also to make Wiltshire a world leader in life sciences."
The venture, supported by Defence Science and Technology Laboratory (Dstl) and Public Health England (PHE), will be sited near the PHE building at Porton Down.