Devizes Coate Bridge development appeal rejected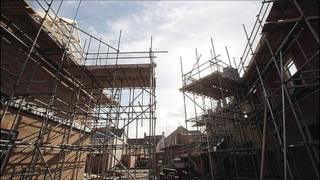 Plans to build 350 homes on a greenfield site in Devizes have been rejected by the Secretary of State.
Eric Pickles backed Wiltshire Council's decision to deny planning permission for the Coate Bridge development, because it did not conform to the local neighbourhood plan.
The decision was welcomed by Devizes MP Claire Perry, who campaigned against the Mactaggart & Mickel development.
She said the rejection of the company's appeal was a "triumph for localism".
The Conservative MP said the town's "carefully-developed" neighbourhood plan has "specified in much detail many other suitable sites" for housing in Devizes.
The government's neighbourhood plan initiative is designed to give local people more say in how communities develop.
"We desperately need - and are building - new houses all over Wiltshire, but localism means we now have a say in where they go," Mrs Perry added.
Planning permission for Coate Bridge was refused by the council in September because the site "lies outside the limits of development defined for Devizes" in the area's local plan.
But in December an inspector, reviewing the council's core strategy, told the authority its development plan was "out of date" and national planning guidelines would now apply.