Chippenham homes growth views sought by council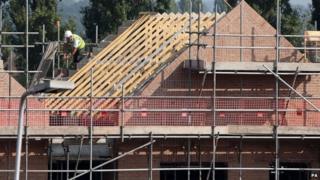 People's views are being sought about plans to build 2,500 new homes in Chippenham by 2026.
Wiltshire Council wants feedback over six weeks on where the homes can go.
The plans would see Chippenham grow further as the biggest settlement in Wiltshire outside of Swindon. They include linking the A350 and the A4 to the east of the town.
Opponents have spoken of their fears of "urban sprawl" and a loss of green space.
Steve Perry, who is campaigning against development to the east of Chippenham, said: "It's two river valleys; it's the last remaining landscape in the town of Chippenham and there are alternatives that are much more suitable."
Bridges would be built over the River Avon at an estimated cost of £9m, and over a railway at a cost of £5m.
More space - some 34 hectares - has also been put aside for business growth.