Village church saved after meeting fundraising target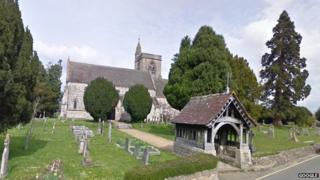 A church which put out an urgent appeal for financial help has been saved.
Grade II listed St John's church in Bemerton, near Salisbury, closed in 2010 when the heating broke and there was no money to fix it.
The building was declared redundant by the Church of England but supporters have raised more than £500,000 to turn it into a community centre.
The final £76,000 was raised in the past month after a plea for help.
Rev Simon Woodley said: "This means we will not only be able to save the building by making it suitable for St John's Primary School to expand into but we can install the kitchen and toilets needed to make it suitable for a wide range of community groups.
"When we appealed for members of the public for the last £40,000 we needed in June, we smashed that target with almost £76,000 raised, some of it from as far away as America and Australia."