Iron Duke rubber rolling machine installation begins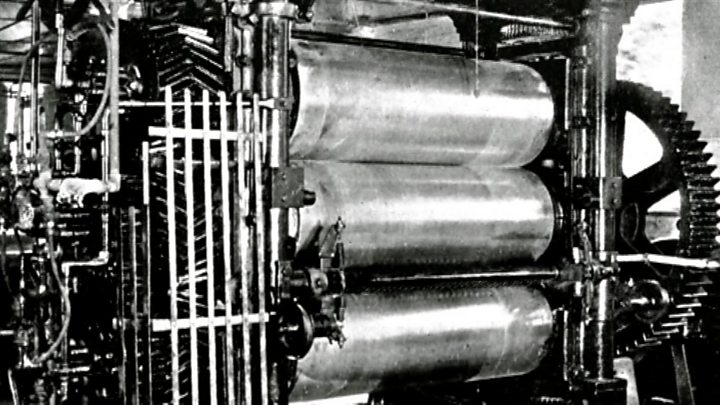 Work has begun on installing a recently restored 19th Century rubber rolling machine at the site where it operated for more than a century.
The 16-tonne, 12ft-high (3.5m) device, known as the Iron Duke, was the first of its type in Europe.
It enabled rubber to be attached to cloth, meaning waterproof garments like capes could be made.
Work to install it at Kingston Mills in Bradford-on-Avon, where it spent its working life, will take three days.
Built in 1848, the Iron Duke, named after the Duke of Wellington, was central to the start of the rubber industry in the town, and it stayed in service until the 1960s.
Bradford-on-Avon's Museum Society and Preservation Trust restored the machine, which had been stored in the Industrial Museum in Bristol since 1973 in pieces.