Swindon Town coach's family 'attacked after game'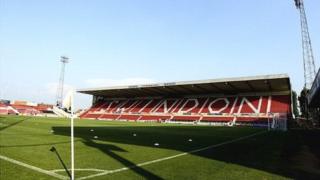 The parents of a coach working for Swindon Town FC were allegedly assaulted following a derby match, it has emerged.
Ross Embleton's family was attacked after the club lost to local rivals Oxford on Sunday.
The club's head coach, Luke Williams, said the incident happened after an argument at full time.
It happened in front of Mr Embleton's children. The matter has not been reported to police.
Mr Embleton's parents were not seriously hurt, but both "struck" inside the County Ground.
The club said if anybody was identified as having been involved "banning orders will be issued".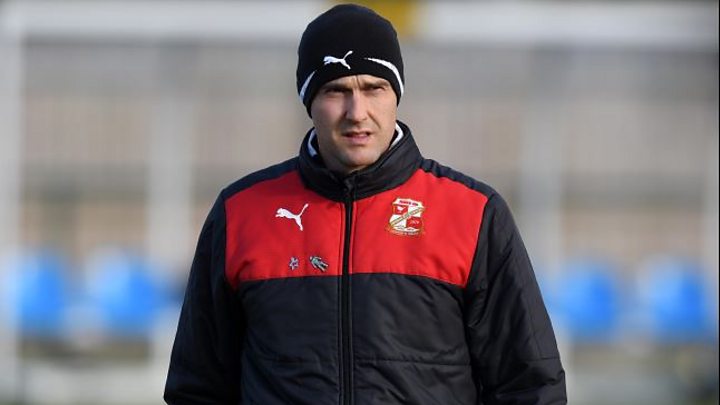 Speaking to BBC Wiltshire Mr Williams said he expected criticism but said this was "too far".
He said he had "no problem" with people coming down to the dugout and swearing at him.
"But Ross' family were both struck by fans physically which is not acceptable.
"Hitting people and attacking people's family physically is criminal and that needs to stop.
"If you feel frustration and you want to vent your feelings please do it towards me, but please no more attacking people's families.