Council sets aside £600,000 to improve Swindon's schools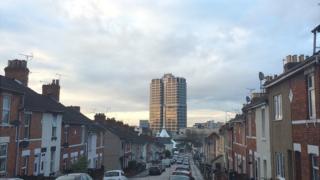 Education leaders in Swindon who were told pupils were being failed "at every level" are setting aside £600,000 for improvements.
In a letter, sent in November, Ofsted told Swindon Borough Council, head teachers and local MPs the schools were a "cause for serious concern" .
At the time the council said some of the criticism was "harsh and unfair".
But, now says it aims to "ensure every school in Swindon is rated by Ofsted as being good or better by 2020".
'Could do better'
It said the funding, which has been set aside over the next three years, would also mean they could put a "greater emphasis" on phonics teaching for Year 1 pupils to "make sure they are at the national average or above".
It also plans to set up more multi-academy trusts and school federations by 2020. Another target, in response to the criticism, was to "push" more young people into higher education.
Councillor Fionuala Foley, from the council, said: "Although we have a number of fantastic schools and exceptional teachers, we know there are areas where we need to do better.
"But we will not see instant results. This is the start of a journey and it will not be easy, but I am confident with everyone pulling in the right direction Swindon will rise to the challenge."
A new panel - the Swindon Challenge Board - has been set up to address the concerns.
The board includes the regional schools' commissioner, head teachers, governors, local businesses and senior council leaders, with Ofsted agreeing to take on "observer status to the board".