Teacher banned for groping pupil during camping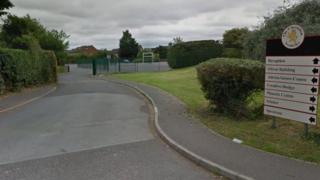 A teacher who sexually touched a pupil on a school camping trip has been banned from teaching indefinitely.
Nicholas Bartlett, 28, was a science teacher at Clarendon Academy in Trowbridge, Wiltshire.
During a school summer camp in June 2015 he stroked the pupil's thigh, squeezed her bottom and subsequently contacted her on social media.
A conduct panel concluded his actions were sexually motivated and amounted to professional misconduct.
The National College for Teaching and Leadership (NCTL) panel also heard that Mr Bartlett had also "potentially put children at risk" by drinking alcohol whilst on the camp.
Giving evidence to the panel the girl said she and Mr Bartlett had been sitting around the camp fire with other students during the early hours of the morning when he groped her under a blanket.
She also told the panel that when he hugged her goodnight he put his hands under her clothes and squeezed her bottom.
'Sexually motivated'
The girl's mother reported him to Clarendon Academy which investigated him and Mr Bartlett resigned.
A police investigation was dropped after the pupil decided not to make a formal complaint against him.
The NCTL said the conduct of Mr Bartlett "fell significantly short of the standards expected of the profession".
It added that it was satisfied that Bartlett actions were "deliberate and sexually motivated" which was an "outright abuse of his position of trust".
Mr Bartlett was told he would be unable to teach again and, because of the seriousness of the allegations, he would also be unable to apply for restoration of his eligibility to teach.