Trowbridge Spires 'shoplifter' death guard faces no action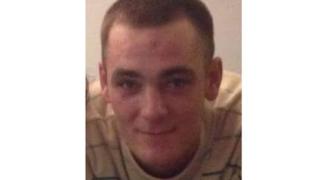 A security guard arrested on suspicion of manslaughter after an alleged shoplifter bled to death will face "no further police action".
Kieren Church, 30, died after bottles he was hiding broke when he was tackled by a store guard in a shopping centre car park on 9 February.
The 20-year-old guard was arrested the following day after the incident at The Shires shopping centre in Trowbridge.
Wiltshire Police said a report would be passed to the coroner.
A post-mortem examination showed the provisional cause of Mr Church's death was glass injuries to his abdomen.