Polls close in Wiltshire council elections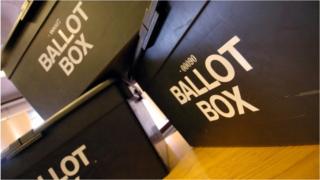 Polling stations across Wiltshire have closed for elections to decide who runs the council.
All 98 seats on Wiltshire Council are up for election, along with hundreds of parish council seats.
The election count is due to take place on Friday with results expected throughout the day.
Across England, Wales and Scotland, voters will have their say on a total of 4,851 council seats.
There are also eight mayoral elections, including elections in six new "combined local authorities".