Xanax drug taking: More arrests made in Salisbury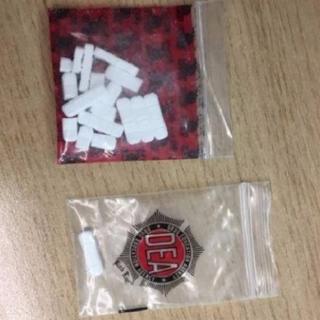 A further two teenagers have been arrested as part of an investigation into the supply of the prescription drug Xanax, in part of Wiltshire.
Earlier this month about 20 teenagers aged 15 and 16 needed treatment after taking the tablets, usually used to treat anxiety or panic disorders.
Wiltshire Police said two men aged 18 and 19 from Salisbury were held on suspicion of possession with intent to supply class C drugs.
They were later released on bail.
A police spokesman said a 15-year-old boy who was arrested earlier in the week had also been released pending further investigations.
The arrests follow a warning to parents and guardians in Salisbury to talk to their children about the risks of taking drugs that have not been prescribed for them.
"This drug is reported to be as addictive as heroin and been linked to placing users at risk of significant harm and vulnerability," the police spokesman said.
"It is being sold through illegitimate sources at very low prices, making this attractive to young impressionable children."