Jordan Taylor death: Murder accused 'feared for life'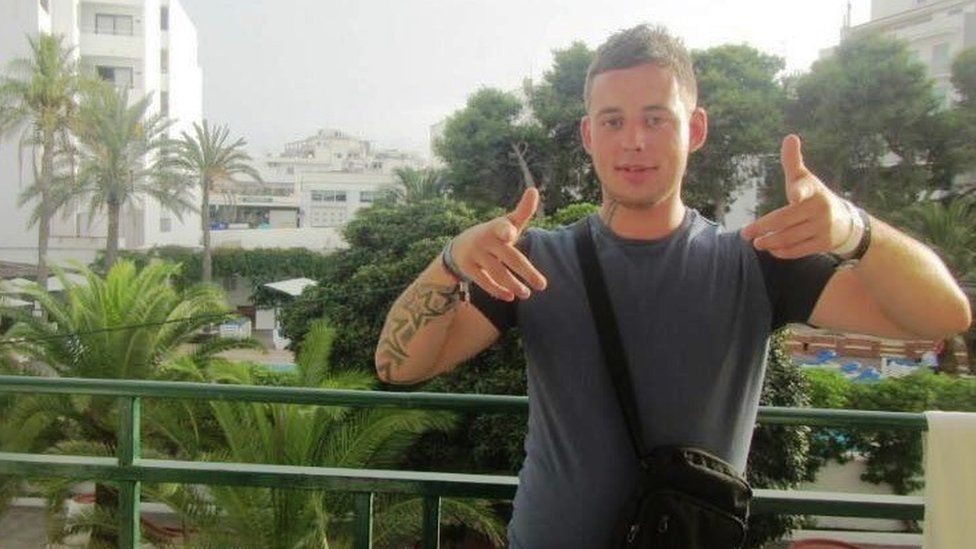 A man accused of murder stabbed two men who attacked him - fatally injuring one - because he feared for his own life, a court has heard.
Hayden Maslen, 19, denies murdering Jordan Taylor, 25, by stabbing him four times and wounding a second man, Neil Vaughan. He admits carrying a knife.
He told the Bristol Crown Court he did not call 999 because he was scared police would not believe him.
Prosecutors have rejected the idea Mr Maslen acted in self-defence.
Mr Maslen, from Trowbridge, Wiltshire, said he saw a car pull into the car park of Trowbridge Community Hospital on 12 March.
He told the court the car's passenger, Mr Taylor, walked "confidently" towards him, and he moved aside to let him pass.
But he said Mr Taylor started coming towards him with an aerosol can in his hand.
He said he thought the can was a glass bottle and retaliated by punching Mr Taylor, who dropped the can.
He told the court he pulled out the knife intending to use it only as a threat, but the attack did not stop.
"I genuinely didn't know what was going to happen. I honestly thought they were going to kill me," he said.
Previously, the court was told prosecutors had rejected Mr Maslen's defence because Mr Taylor had dropped his weapon before he was stabbed.
The prosecution also said he gave no verbal warning that he had a knife, and believe he used "disproportionate force" against his attacker.
Related Internet Links
The BBC is not responsible for the content of external sites.