Man jailed over sex assaults on teen in 1980s and 90s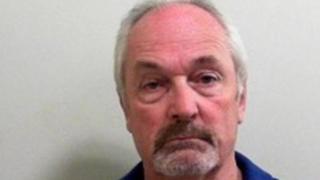 A man has been jailed for sexually assaulting a teenager in the 1980s and 1990s.
Michael Inskip 63, formerly of Swindon, was convicted of two counts of indecent assault in October.
He was sentenced to three years and nine months in prison at Portsmouth Crown Court.
Inskip was cleared of another three counts of the same charge and the jury failed to return verdicts on two further counts of indecent assault.
Det Const Melissa Carr of Wiltshire Police said: "We are very pleased with today's result which hopefully goes some way of getting justice for the victim and help give her and her family some closure.
"By reporting this, it allowed us to thoroughly investigate this incident to successfully prosecute this man."